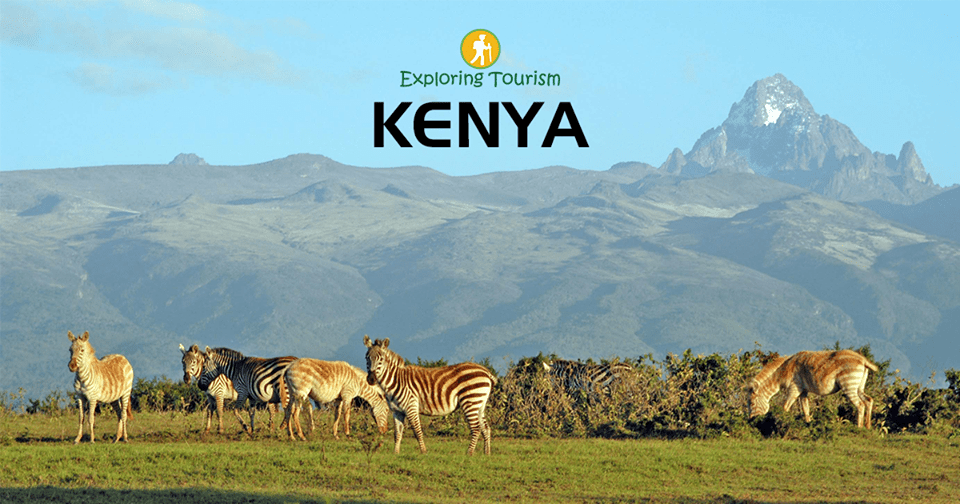 The road to recovery, Kenya's tourism sector rising again
Kenya's hotel and tourism industry is on a recovery path with both the government and industry players projecting a strong performance this year.
The Star spoke to BOBBY KAMANI, Managing Director Zuri Group Global, a multinational conglomerate with interests in hospitality, real estate and floriculture. Kamani who is also a director and board member,Kenya Tourism Board, shared insights on the industry's performance and future outlook.
It has been a very busy festive period for tourism in Kenya, especially on the Kenyan Coast. This comes as a welcome change after the pandemic years of 2020 and 2021 when tourism was at its lowest. Hotels on the Kenyan Coast have enjoyed increased occupancies and far higher average room revenues than was expected. The busy period came after a relatively successful 2022 for tourism in Kenya.
THE HOTEL AND TOURISM INDUSTRY WAS COUNTING ON THE LONG SCHOOL HOLIDAY AS ONE OF THE KEY DRIVERS FOR NUMBERS THIS SEASON, HOW DID IT PLAY OUT?
Hotels and holiday homes on the coast enjoyed brisk business owing to the long school holiday. Normally, by the first week of January there is a decrease in domestic tourists, but this year things were different. Many holidaymakers extended their stay which brought good tidings to the sector. Industry players are now banking on a relatively calm post-general elections period in the country to diversify their products and generate revenue.
HOW WOULD YOU DESCRIBE THE INTERNATIONAL MARKET CURRENTLY? WHEN DO YOU SEE IT COMING BACK TO 2019 LEVELS?
The years 2020 and 2021 saw tourism arrivals drop to approximately 500,000 and 800,000 respectively.2022 saw a huge improvement in tourism arrivals of approximately 1.5 million. I am optimistic that 2023 will be the year that brings international tourism arrivals back to the pre-pandemic levels that we saw in 2018 and 2019 and we will hopefully see more than 2 million arrivals annually.
THE GOVERNMENT ANNOUNCED PLANS TO SUPPORT HOTELS DURING THE PANDEMIC, HAS IT HAD ANY IMPACT SO FAR?
Yes. It did an incredible job of extending support by way of increased spending on marketing dedicated to the Kenya Tourism Board and the Ministry of Tourism. It further set aside Sh2 billion to support the renovation of tourist hotels and the restructuring of business operations. This was in the form of soft loans that were administered by the Tourism Finance Corporation (TFC) to hotel establishments. A further Sh1 billion was dedicated to community conservancies under the Kenya Wildlife Service to support their activities. The intervention assisted the sector to stay afloat as the coronavirus pandemic ravaged life and economies globally.
KENYA IS SAID TO BE AN EXPENSIVE DESTINATION ESPECIALLY HOTELS ON THE COAST, WHAT IS YOUR TAKE ON PRODUCT PRICING?
Compared on a global scale, Kenya is not generally considered an expensive place to travel to, however, when compared with other African countries, overall costs tend to be a fraction more because of the country's more advanced tourism industry. If you plan to travel a fair distance, prices can add up, especially if you want to go on a safari. While luxury lodges have often come to symbolise the safari experience, that's not the reality – you can choose to camp, opt for midrange accommodations, or travel off-season. With a wide choice of hotels, apartments, and restaurants, Nairobi has options for every budget. Eating street food and using low-cost transport will also save you money. Beach resorts span the price spectrum too, from 5-star luxury and stylish staffed villas to beach bungalows, cut-price boutique hotels and very reasonably priced hostels.
There are several ways to save money if you've got the flexibility to travel outside of Kenya's busiest tourist periods, typically July to October and January and February, after the short rains. International flights and accommodations will both cost a little less and if you travel outside of the Great Migration (July to October) you can also pick up good deals for the MasaiMara, which is fantastic pretty much any time of year. For a cheaper safari, book between the short and long rains (January to March) when prices are usually lower than during the peak vacation season. Beach resorts and hotels offer great deals when outside the peak periods too. Shop for bargains in October and November, or before the rains in March and April. Travelling in the rainy season can also be a winner as the downpours are often short-lived, the landscapes are lush, and the price difference can be significant.
Read more : The Star newspaper